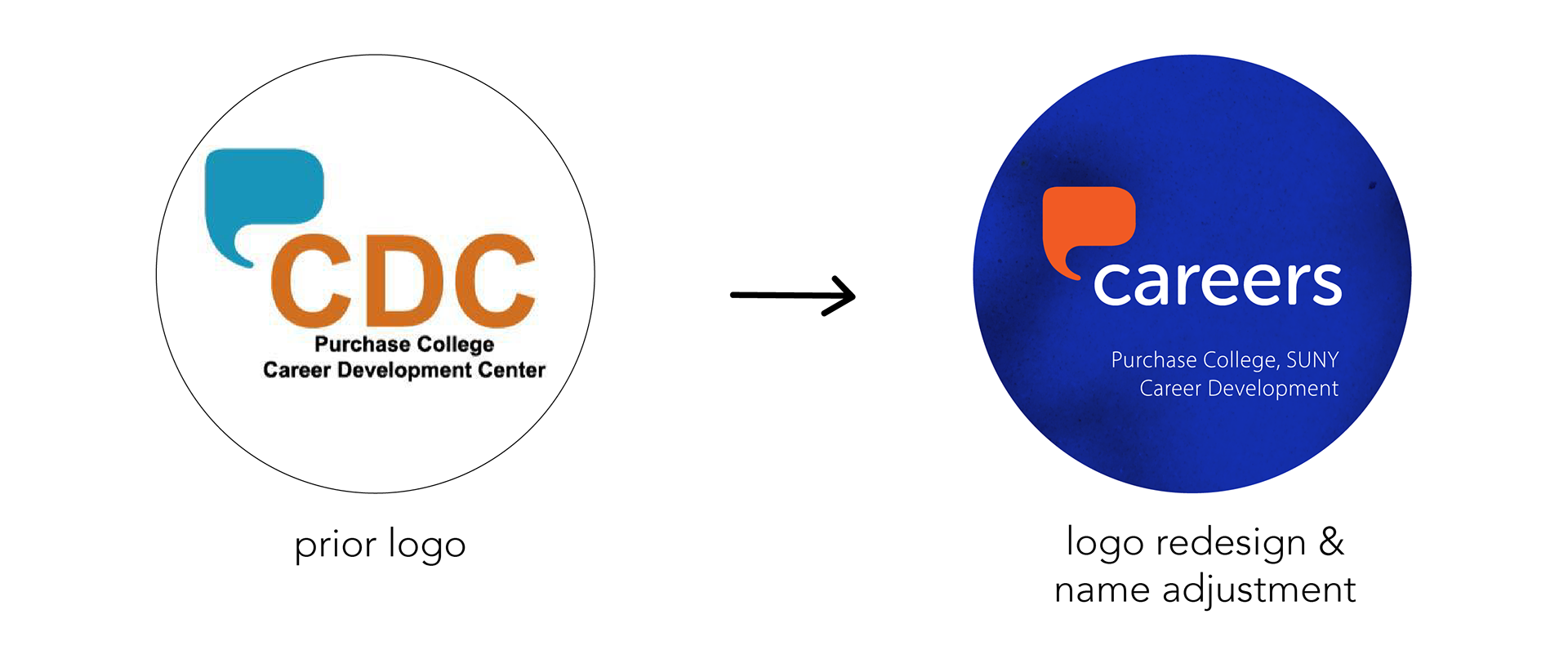 Other responsibilities included the sharing of resources and other links via the Career Center's Twitter account, creating and posting informational graphics on our Instagram and Facebook accounts, and sharing information regarding events and other resources to our Instagram and Facebook stories. A few examples of general event and service promotion can be found below.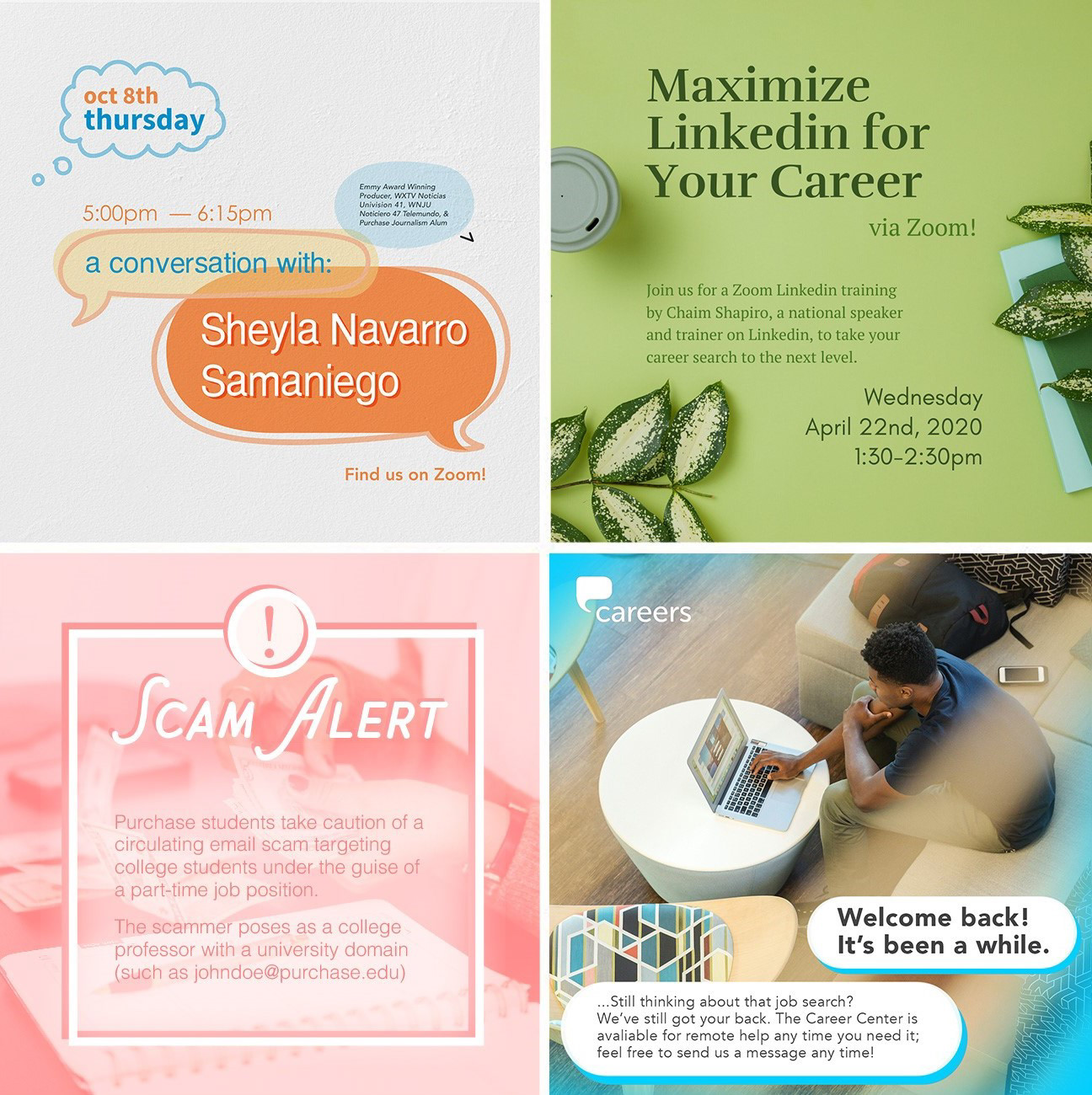 In the Spring, the Career Center's biggest and most promoted event is their annual Job & Internship Fair. For this event, in addition to general promotion, I was tasked with creating industry graphics showing all attending companies categorized by the relating fields in which they have opportunities available. In the section below, these industry slides can be seen.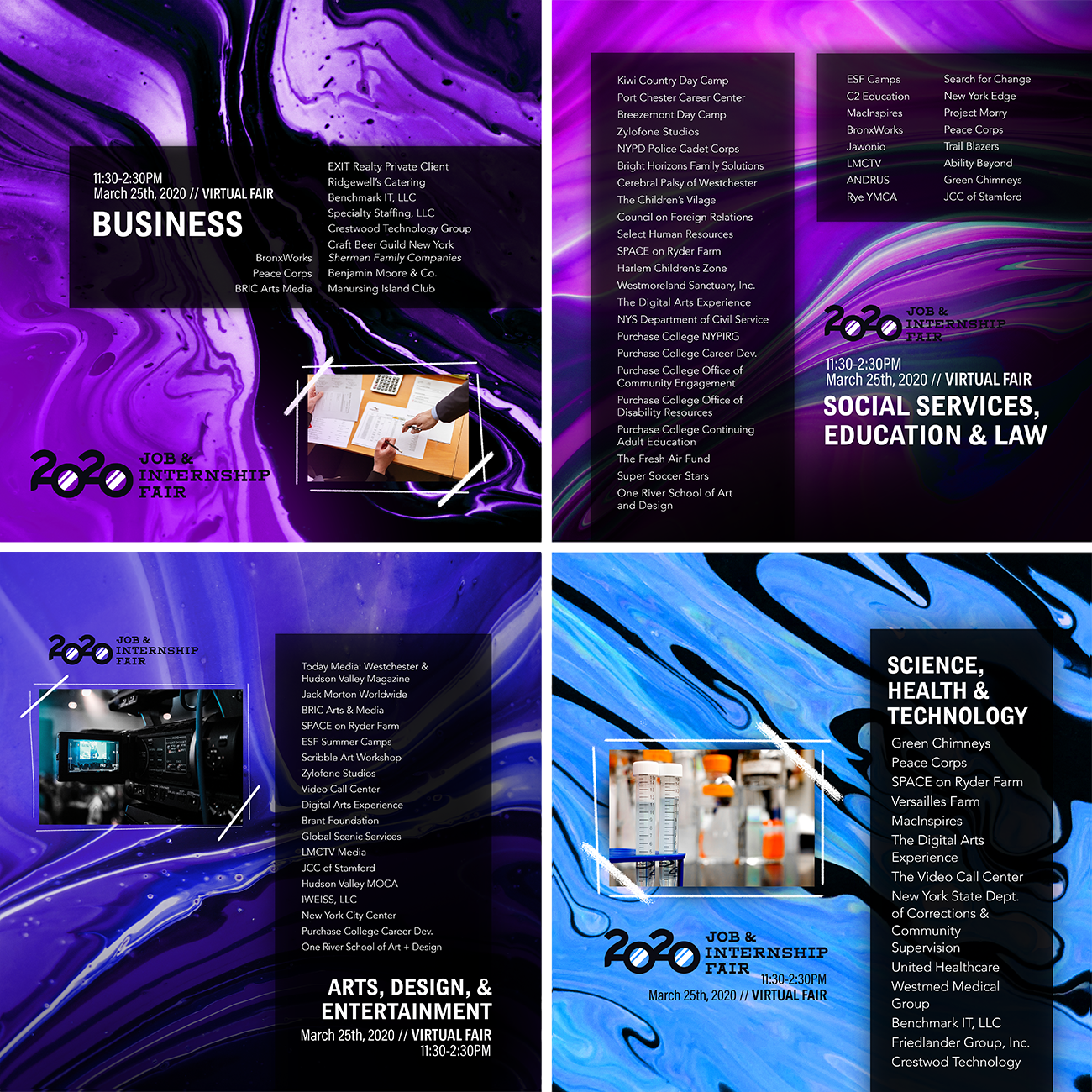 In addition to the above industry slides, other graphics made personally for the event include general promotion and individual highlights of attending organizations. A few examples of each type of fair advertisement can be found in the following section below.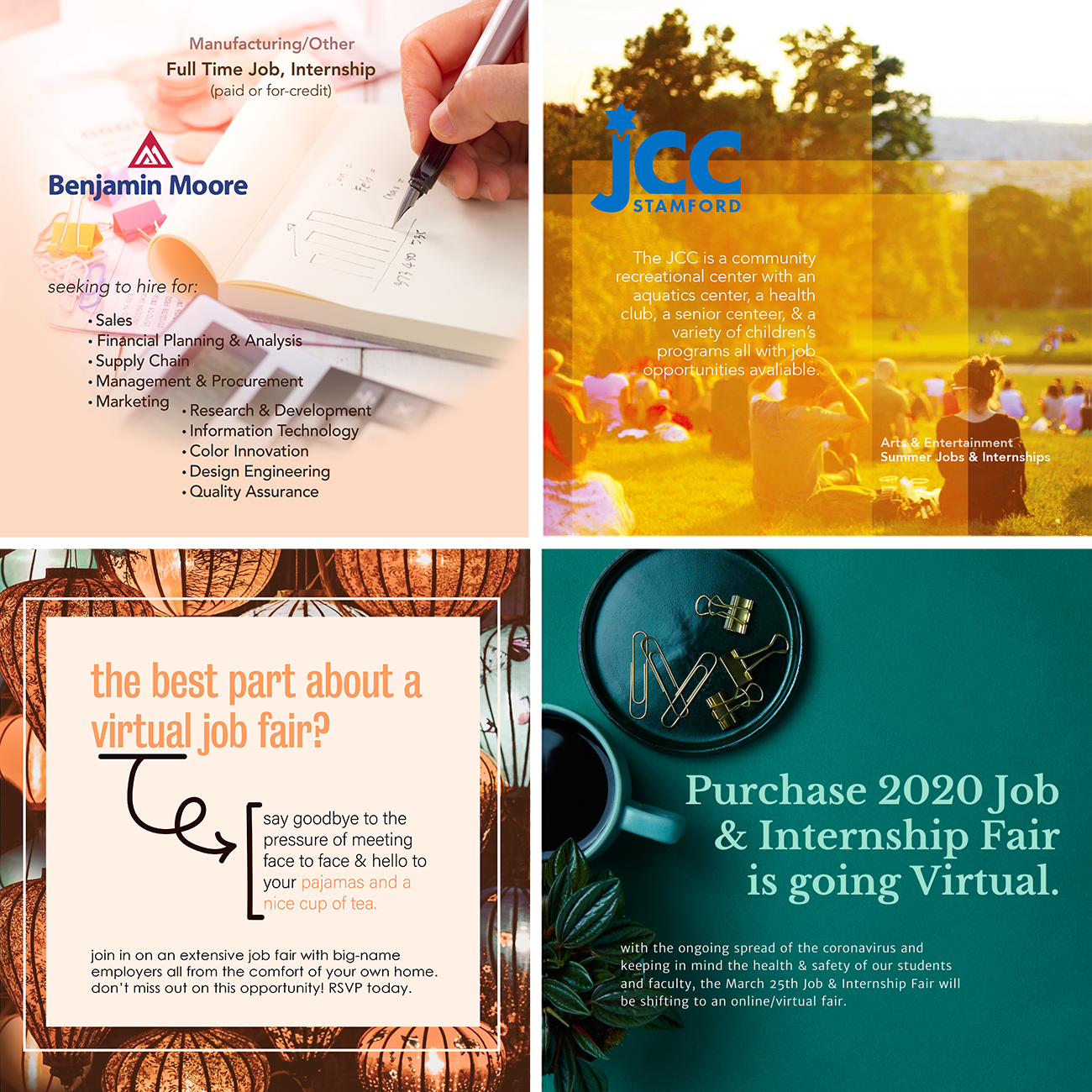 Much like the annual Job Fair in the spring, the Grad School Expo is the Career Center's most anticipated event of the fall. For this year's fall expo, I was asked to design a logo for use on all promotional posts and printed matter for the event. It was decided by our staff & other interns that the theme for this year's expo be that of fortune telling & mystery. The logo designed & used can be found below along with the main promotional poster designed for the event.