Forgiveness: A Series of Monoprints
A set of monoprints created by press. All text was a result of hand generated stencils with some pieces printed over multiple times to create a layered effect, most prominent in the latter pair. Various items such as plants, leaves, powder, & rubber bands were used in the printing process to achieve unique shapes & effects along with the wiping of particular patterns into the ink before printing.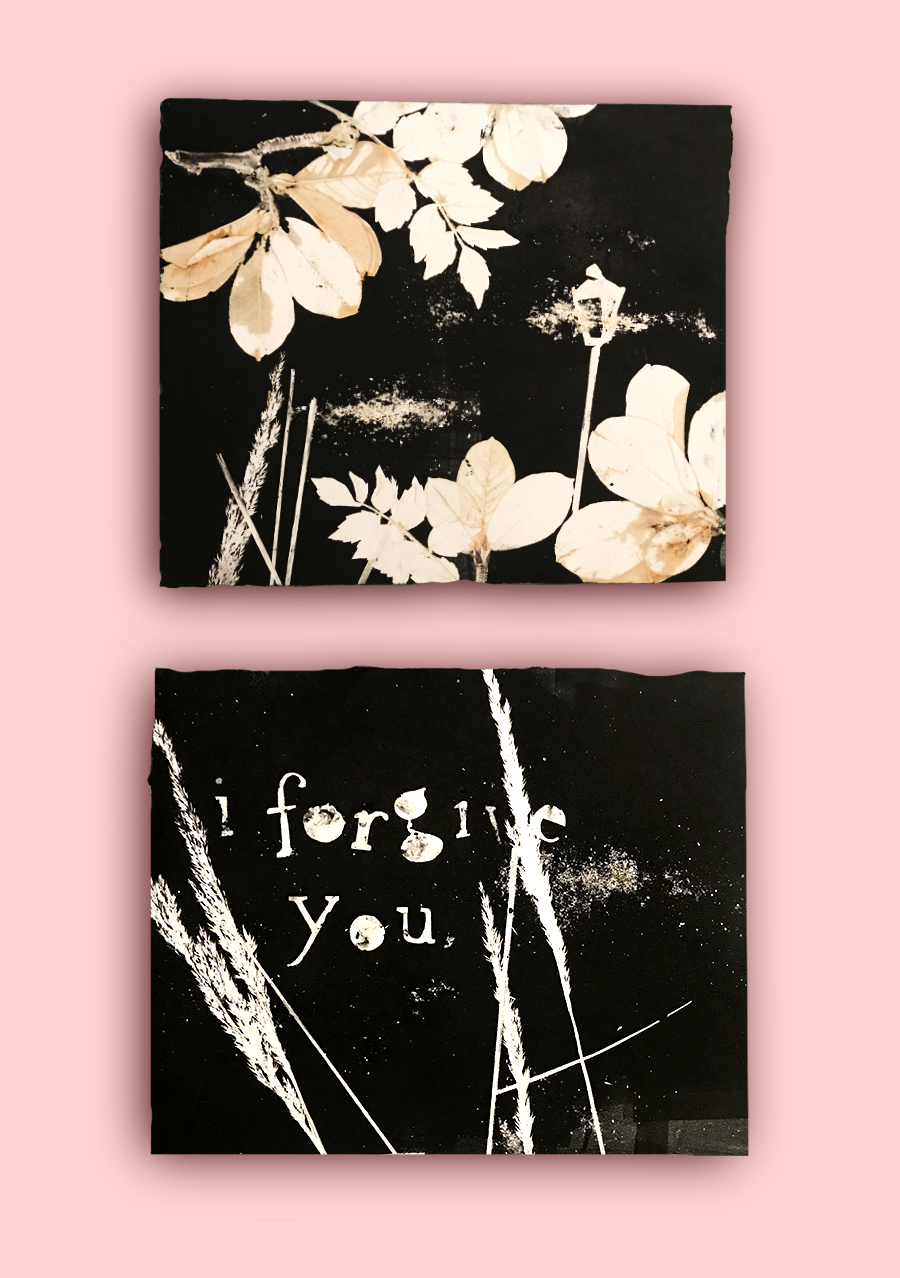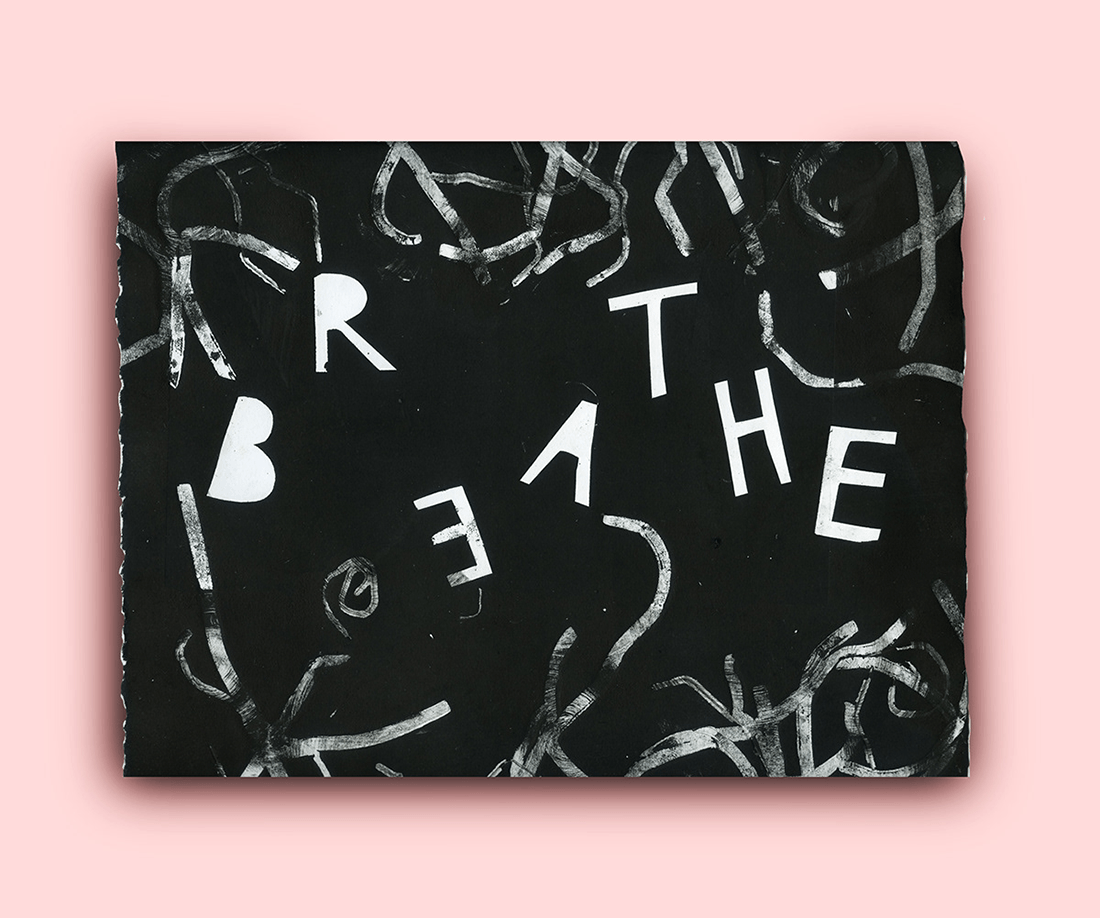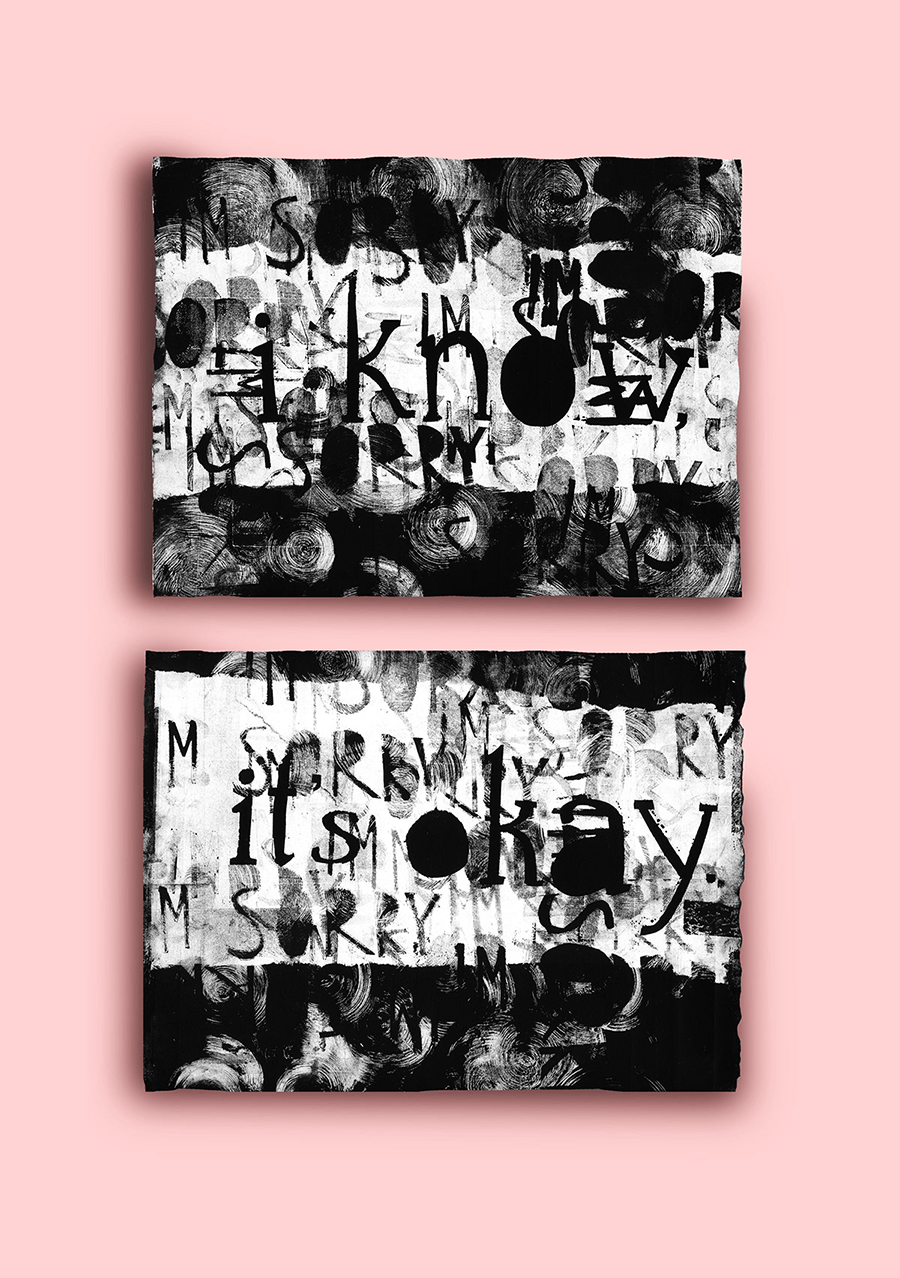 You might also be interested in...