Caffeine Crunch Cereal
Branding & concept for a caffeinated oat bran cereal including logo, boxed packaging, sponsored instagram posts, indoor LED billboard, & magazine advertisement. The perfect cereal for those who need a little help in the mornings, with all the caffeine of a cup of coffee only missing the time it takes to brew.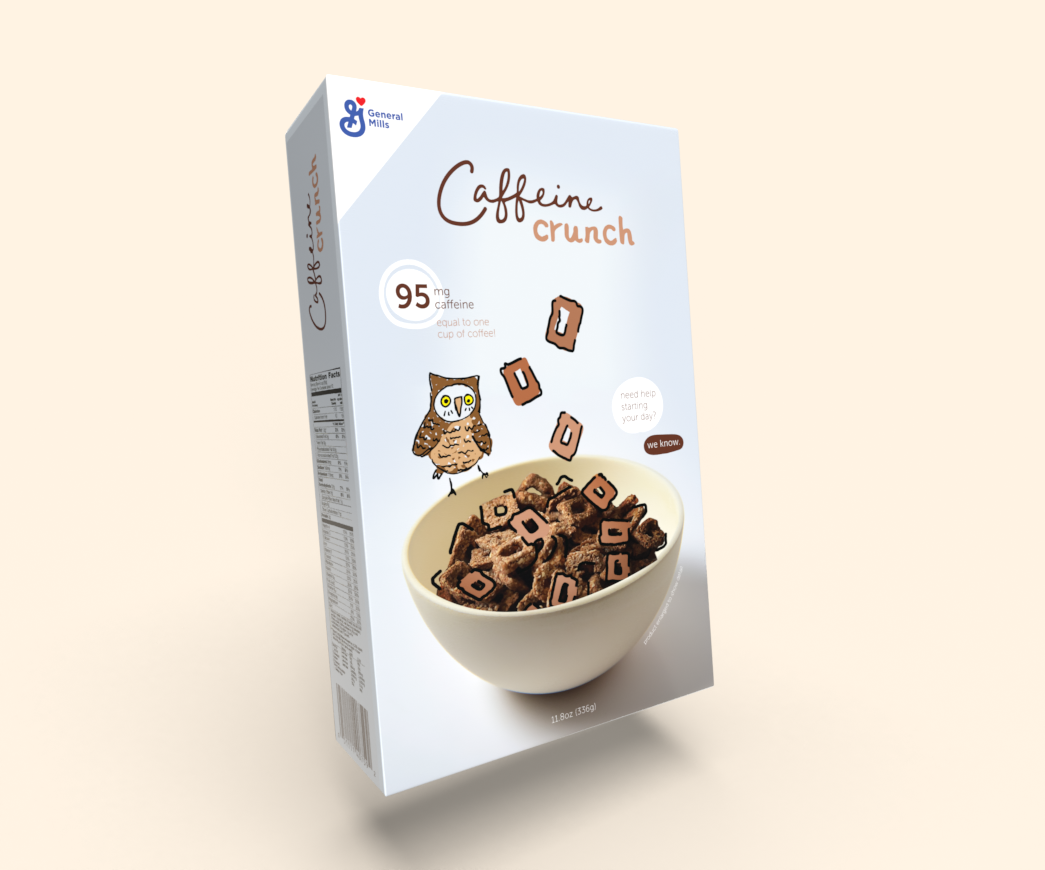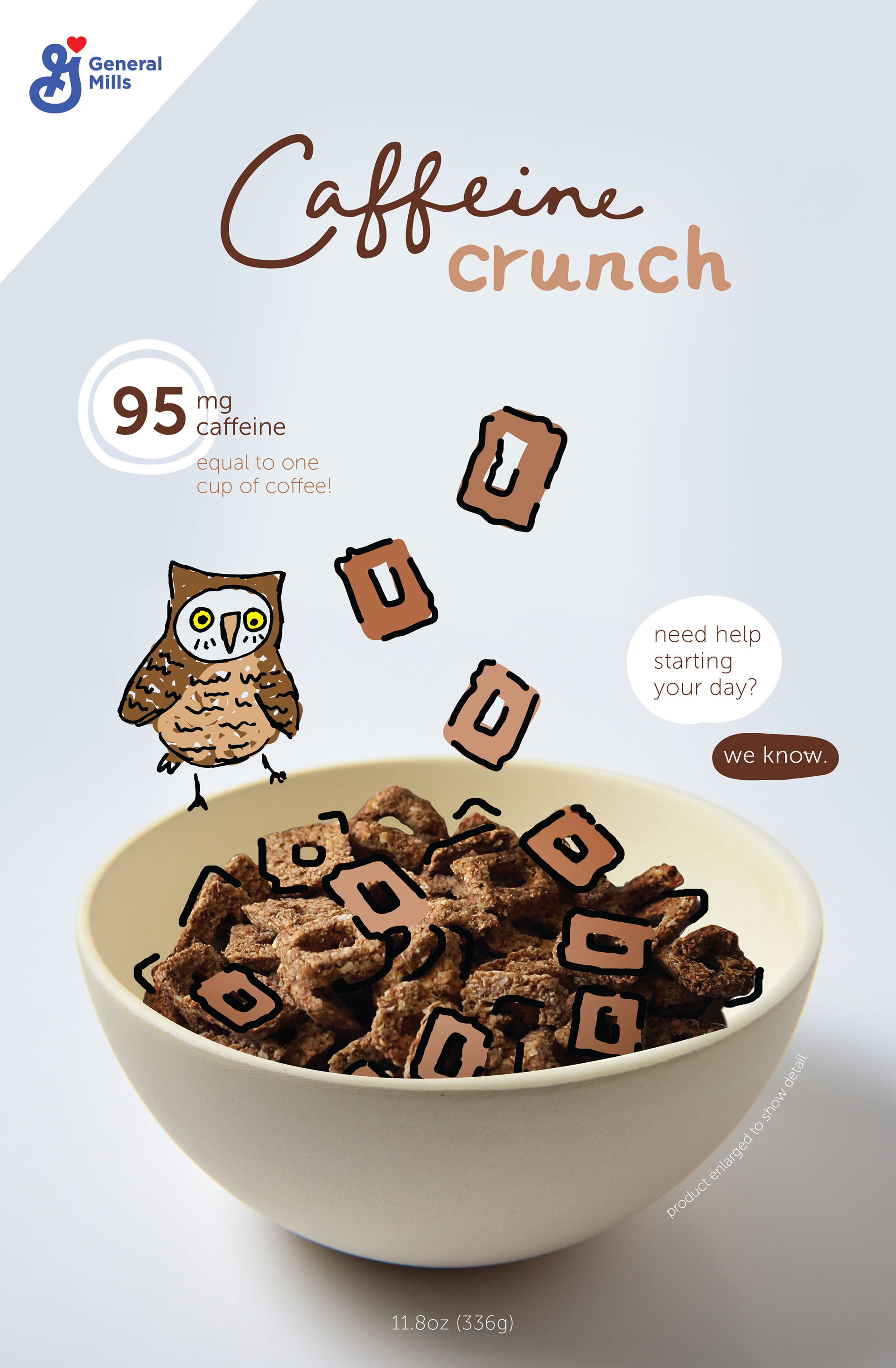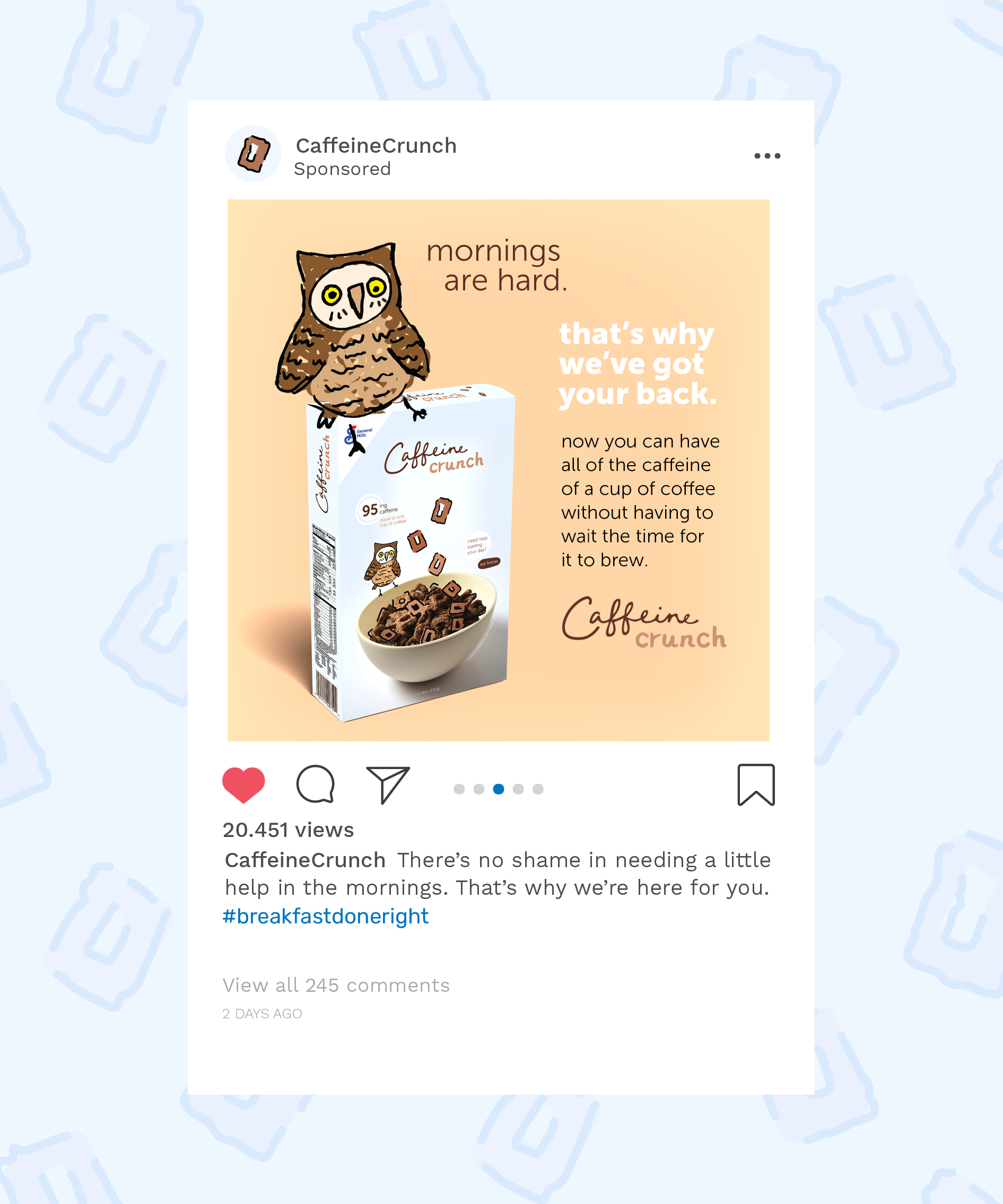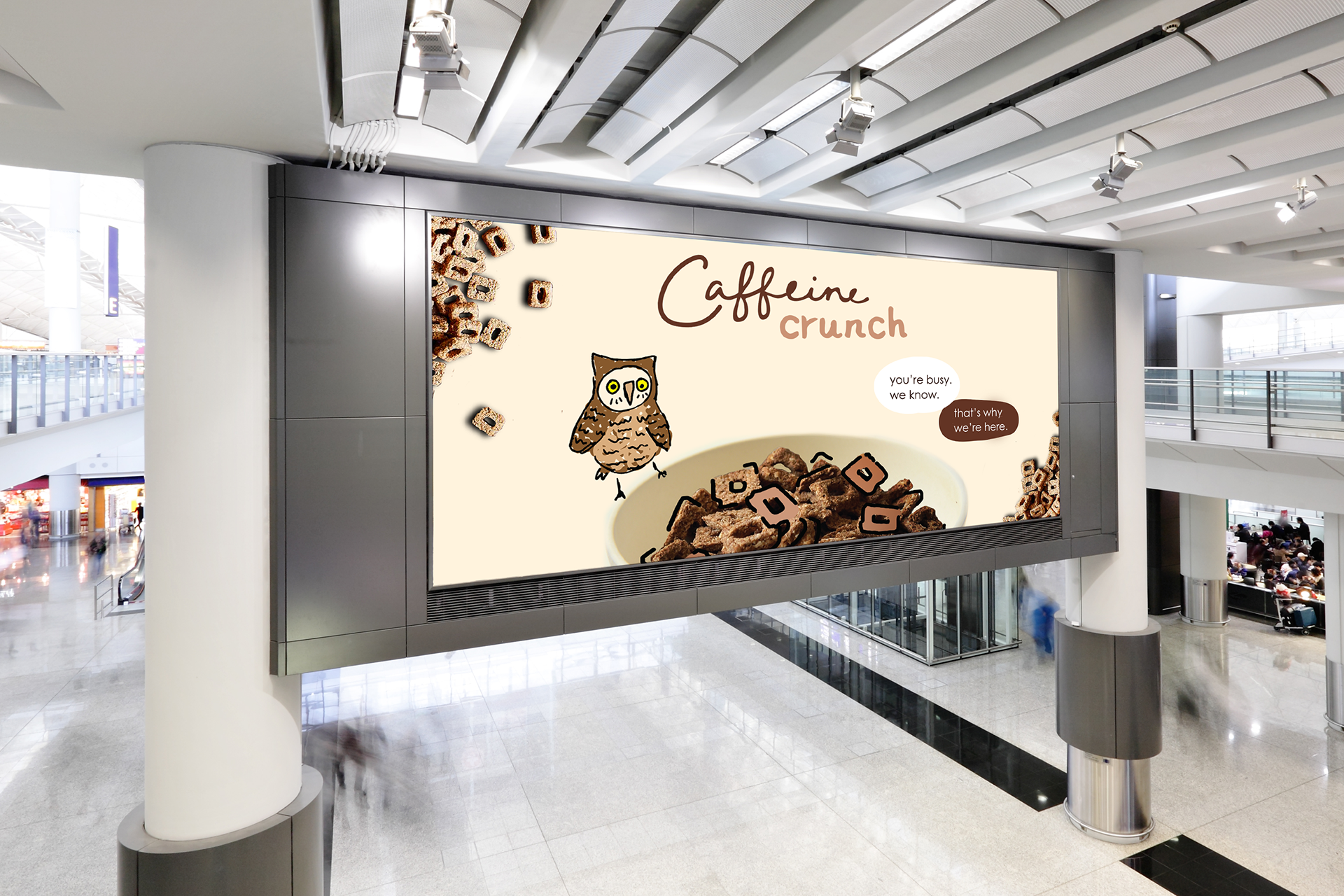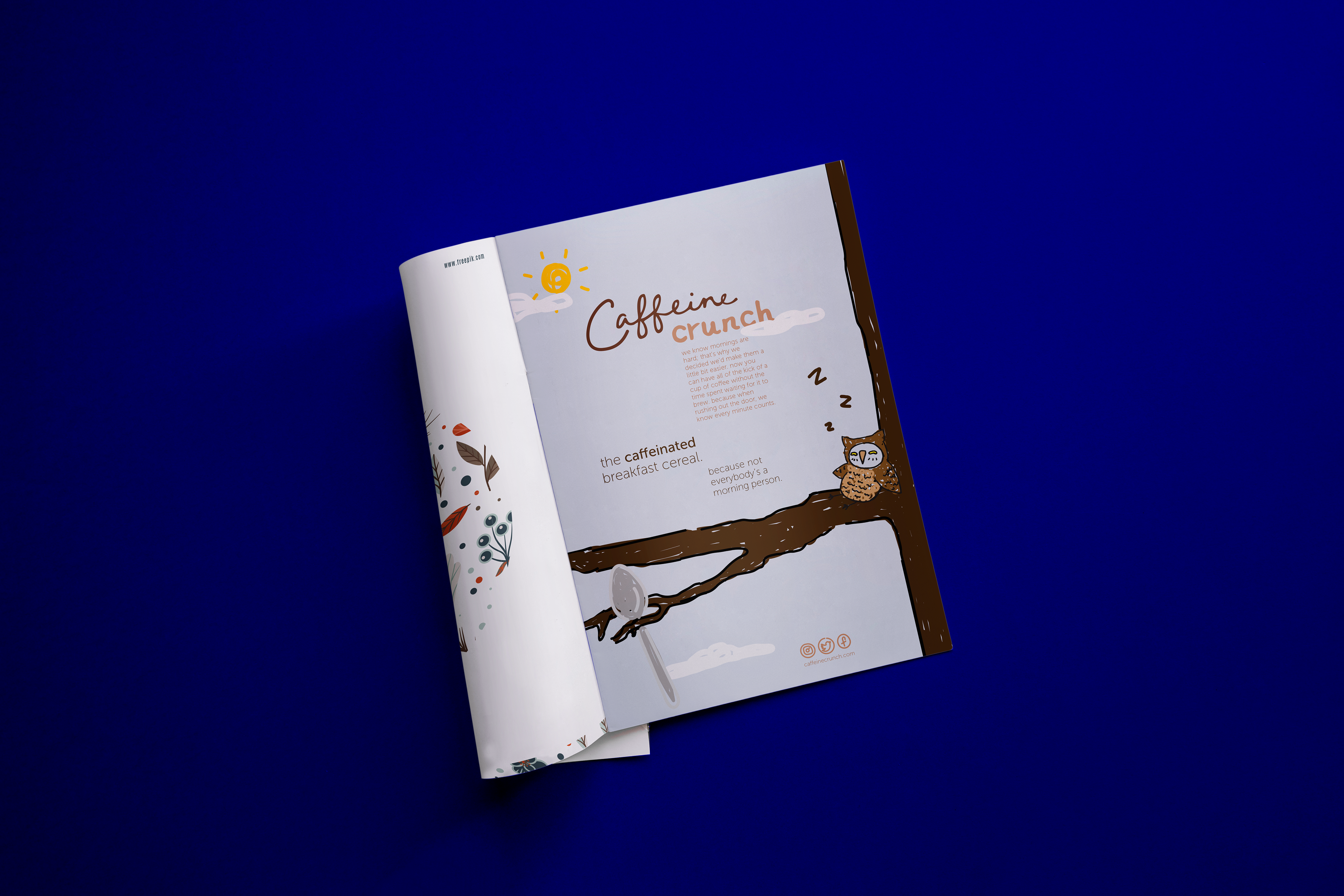 You might also be interested in...